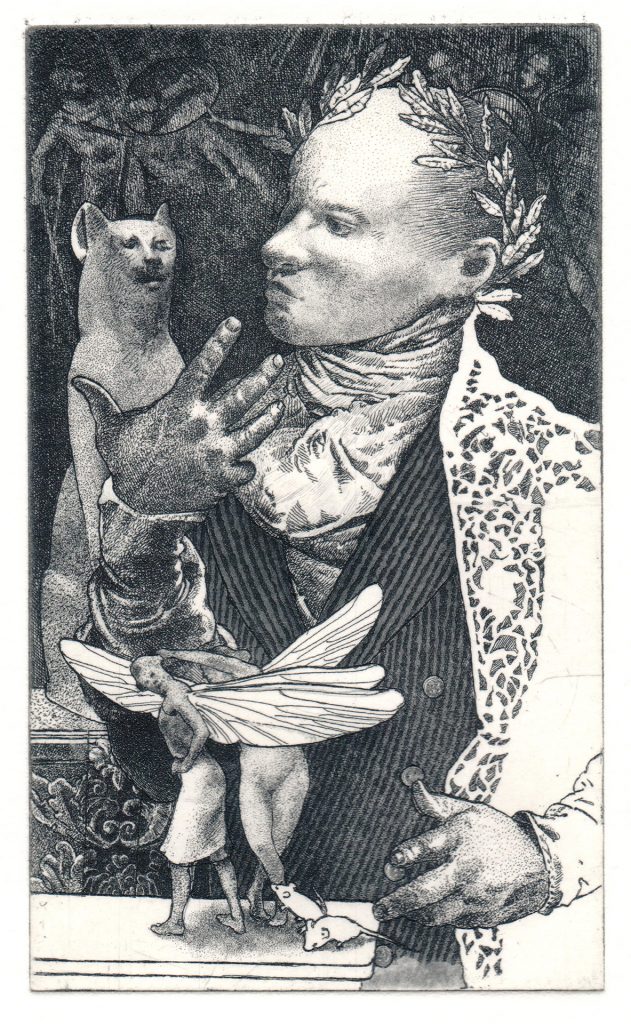 I have come to a stopping point in the new etching while I consider what if any refinements need to be made. The etching based on a drawing that I posted earlier with the working title "Baldur" has been retitled "Ossian". Ossian or Oisin was the son of Finn McCool, a mythic Irish warrior. This character, intended as the jack, prince or knight in the suit of cat images, pulls his name more appropriately from a mythic tradition in which fairies actually existed. Hence the name change.
Ossian married a fairy princess who was the daughter of the King of the Land of the Young and lived with her there for hundreds of years. We catch him here in this pre-digital age enjoying himself at the palace.
The image is 5" by 3" and is executed as a hard-ground etching.