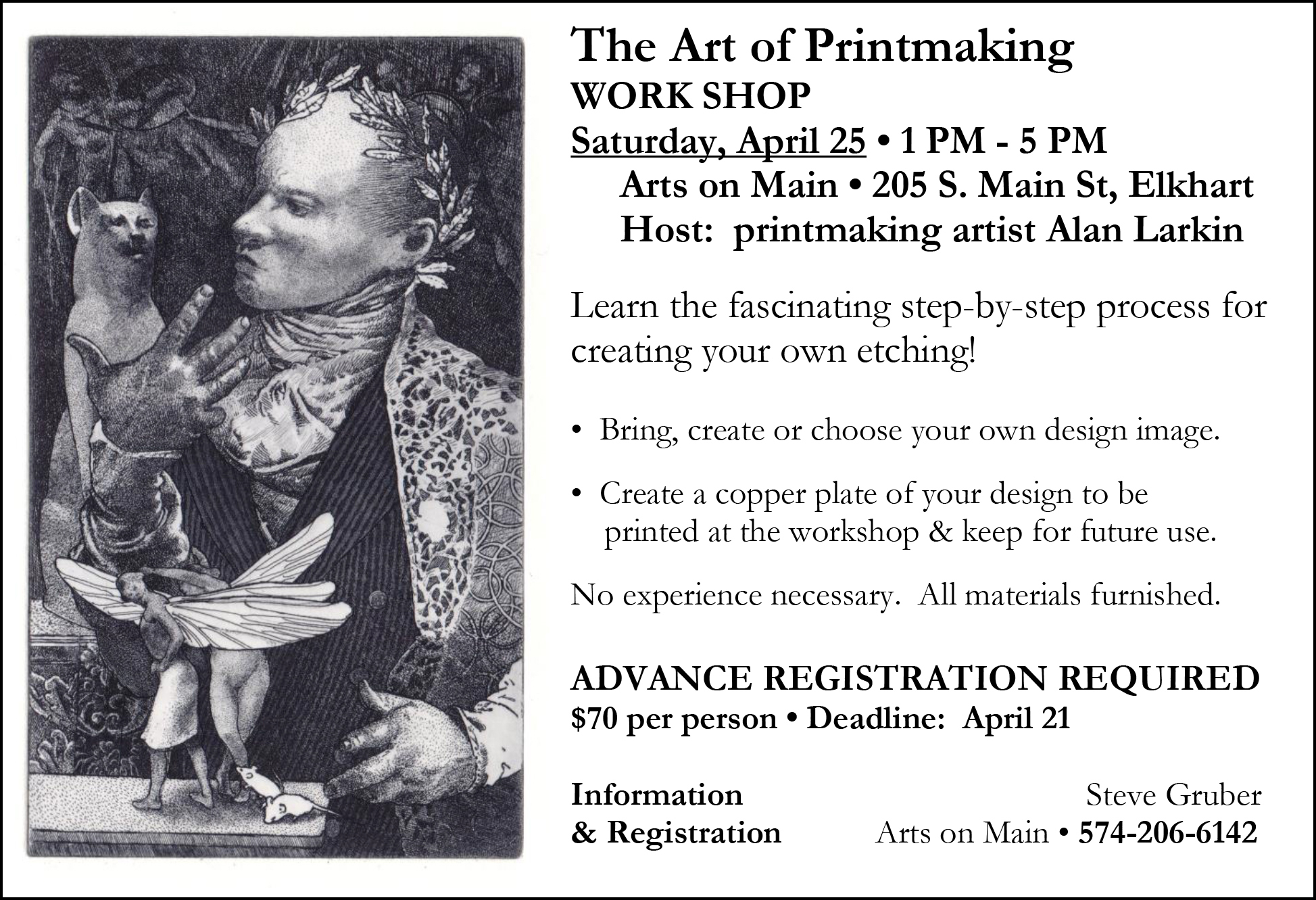 April 2015 Art of Printmaking Workshop Postcard
Tired of using the same old tools to make art? Put away that musty canvas and those iron poor tired pastels. Come in and let's make pictures using a technique that only elite graduates of the finest universities from the east coast and continental Europe and places like that truly understand. Be the first on your block to comprehend how to use acid and metal to craft something truly unusual, and unusually beautiful.
Etching will make average drawings look good and good drawings look great.
The workshop is totally self-contained. Bring yourself and your good spirits and let's spend three hours together. When you leave, you'll leave with some prints and the plate they came on.
Let the rest of the world nod their heads as if they actually know what you're talking about – you actually will.