Tinkertoys:
An advanced architectural and engineering toy for children transformed into an art form.

---
The original patent drawings  – circa 1914 – for the original Tinkertoy
(Images courtesy of Toy Tales)
---
Childhood – I was introduced at a young age to the joy of Tinkertoys!
---
The construction of another Tinkertoy Cathedral I did back in the 1980's which was used for a lithograph and a pencil drawing.
---
Sometimes its just fun to draw tinkertoys!
---
The Tower of Power – The Wilson Gallery – April 2016
I created this interactive tower with moving parts for an an art exhibition of mine held at the Wilson Gallery in 2016.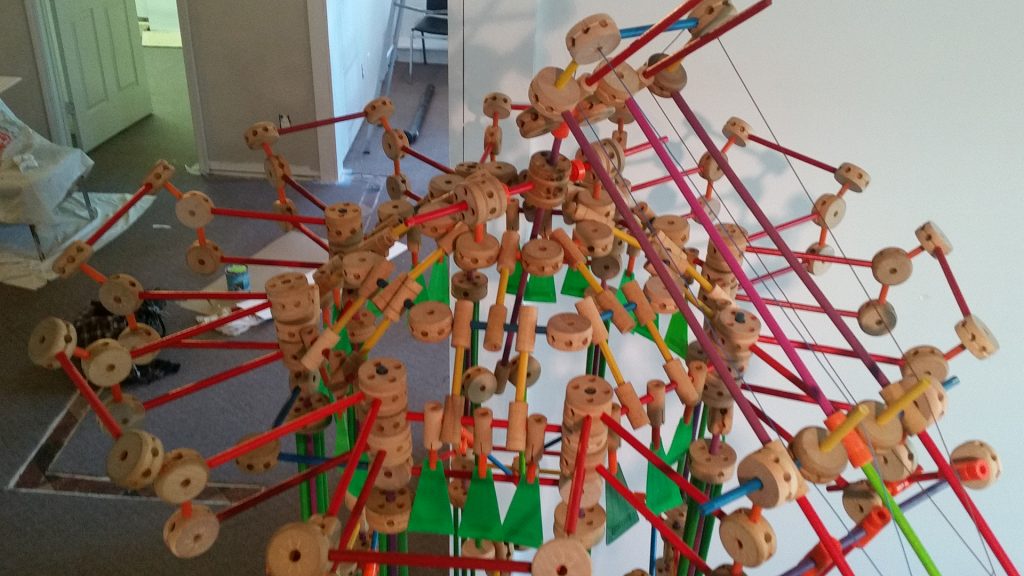 ---
The Tinkertoy Cathedral – South Shore Arts – June 2015
This Gothic cathedral was created as a temporary installation for a retrospective of my artwork held at the South Shore Arts Gallery in June of 2015. It took myself and my assistant over 7 hours to create! Below is a short video made to promote the show.
---
For more information about this iconic and AMAZING toy please visit the following: